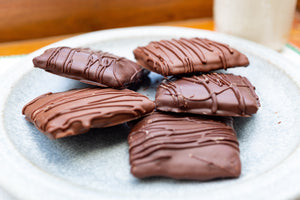 Nut Free Promise
At Nut Free Chocolate Factory, quality assurance and allergen safety are our main concerns. We do not use peanut or tree nut products or allow them into our dedicated nut free facility. We research our raw ingredients to ensure they are peanut and tree nut free are not at risk of cross contamination. We produce and package our products in our facility.


Our Story
Nut Free Chocolate Factory is a family business. Our kids have peanut and tree nut allergies so we know it's difficult to find safe chocolates. We started the company so everyone can enjoy delicious chocolate without worrying about nut allergies, but you don't need nut allergies to indulge in our organic milk and dark chocolate bars and snacks.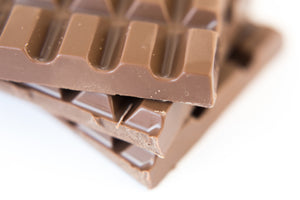 Fair Trade Organic Chocolate
We are committed to sustainability and only use Certified Fair Trade Organic Chocolate.
Contact Us
info@nutfreefactory.com
54 Commercial St., Unit 3, Raynham, MA 02767